A. Laurie Palmer's interdisciplinary art practice includes sculpture, writing, public art, and collaborative projects. She has worked with the artists' collective HaHa for fifteen years, creating installations and interventions in everyday sites and social spaces. In recent projects, she has focused on real and potential uses for vacant urban land. Laurie has received grants from the Louis Comfort Tiffany Foundation and from the ArtCouncil, San Francisco, and special project funding from the Driehaus Foundation and from the Graham Foundation for Advanced Studies in the Fine Arts. Her recent exhibitions include Critical Mass at the David and Alfred Smart Museum of Art, Chicago (2002); 3 Acres on the Lake at the Chicago Architecture Foundation and Gallery 312, Chicago (2001, 2002); and Air/Air at the Grimaldi Forum, Monaco (2000). In 2004, she completed a fellowship at Radcliffe College and participated in Monongahela Conference at the Green Museum. Palmer is currently associate professor in sculpture at the School of the Art Institute of Chicago, where she teaches sculpture, contemporary theory, and art writing. << LINK >>
Nance Klehm is an artist and urban permaculturist based in Chicago. Her practice, which includes performative art events, tours, workshops, and a landscape business, emphasize collaborative process and group investigations. Her 2003 project "Field Trip" involved the collaborative growing and transportation of a shopping cart full of live heirloom corn from the southside Chicago neighborhood of Little Village to the Rogers Park on the far northside. Nance has taught classes at the School for Designing a Society's summer program at the Gesundheit Institute in West Virginia. A former member of Temporary Services, she has continued to work with them on installations and book projects. << LINK >>
Michael Piazza's investigative and frequently public work has focused on making explicit the divergent experiences of histories contained in a site. Recent project include the temporary site-specific public artwork, "Natural Bridge Road: An Awareness of Place" and "Purchased Garden" at St. Charles Rock Road Metrolink Station. He is currently working on an archive project around Sayre Park and train station in Chicago. In addition to teaching at the School of the Art Insitute, Columbia College Chicago, and DePaul University, Michael has worked with people with developmental disabilities at the Little City Center in Palatine, IL and has collaborated for over 6 years with resident youth at the Cook Country Temporary Detention Center in Chicago. He holds an MFA from the School of Art and Architecture of the University of Illinois at Chicago. He is co-editor of New World [Dis]Orders & Peripheral Strains, and his writing has appeared in the New Art Examiner, The Sonambulist and Whitewalls. << LINK >>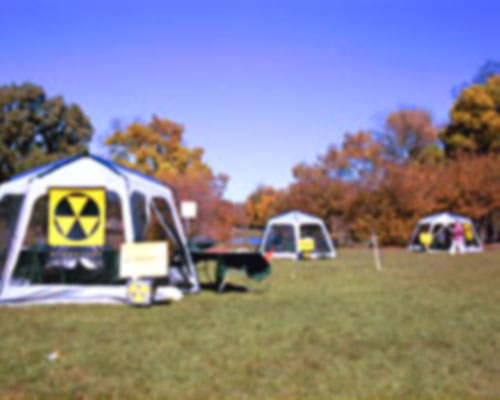 For the past several years, Jim Duignan has been working through The Stockyard Institute, a collaborative art and educational project currently based in Chicago's Westside Austin neighborhood. Jim describes the setting as offering "the conditions for artists, writers, composers, cultural workers, filmmakers, poets, activists, educators, and such to design, produce and reflect upon work with youth and residents in the communities we choose to work in." Stockyard has been responsible for many innovative projects, including the daylong, park-based festival "Urbs in Horto" and the youth collaborative sculpture project, "Designing a Gang-Proof Suit." Jim has worked with dozens of Chicago and international artists and art collectives, including HaHa, Temporary Services, N55, Michael Piazza, and Laurie Palmer. Jim Duignan is a professor of Arts and Education at DePaul University and received his MFA from the University of Illinois at Chicago. << LINK >>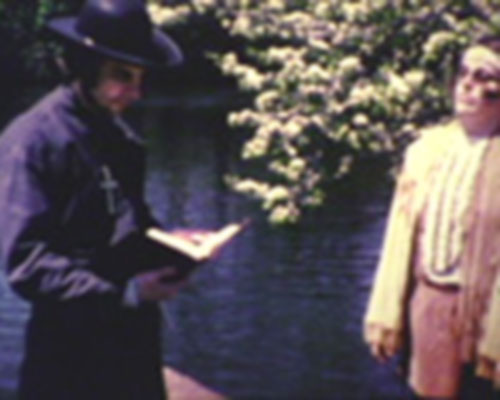 Thomas Comerford's recent film series "Figures in the Landscape" and "Landmarked Marquette" examine the interplay of history, photography, and media in the perception and understanding of place, particularly in Chicagoland. His films have screened at festivals and venues which include the London Film Festival, Ann Arbor Film Festival, Thaw, Chicago Filmmakers, Cinematexas, Images Festival: Independent Film and Video, Toronto and in an international pinhole photography exhibit at the Visual Studies Workshop in Rochester, NY. In June 2002, he conducted a 26-show film tour in the midwest, eastern and southern US with filmmaker Bill Brown. He received his MFA from the University of Iowa and currently teaches film, video and new media at the School of the Art Institute of Chicago. << LINK >>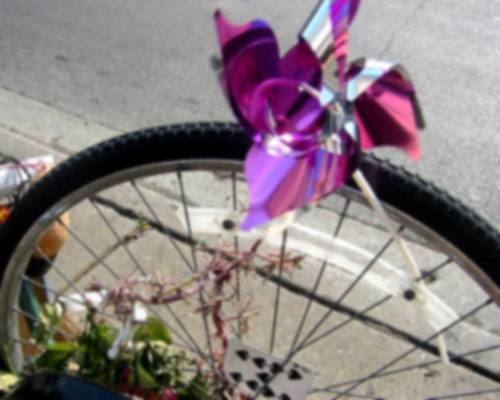 Free Walking is about going on walks together--about shared experience of exploring places on foot. Coordinated by Bonnie Fortune, Free Walking presents several public walks and guided tours each year, each lead by a different guide, and has published a series of zines documenting the group walks and discussing walking in general. Free Walking was named one of the top five personal space/art collective shows in Chicago in 2004 by New City Chicago. << LINK >>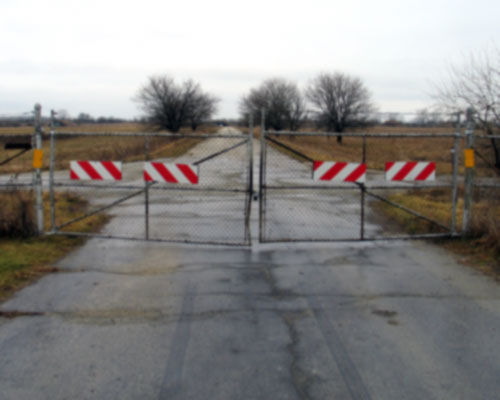 Brian Dortmund uses ephemera and experience to explore the relation of the mechanic and the organic in the spaces of everyday life. His work often contains found images and materials or documentation of quotidian spaces and events. He recently collaborated with Michael Piazza on "The Sayre Plot Portable Archive," a repository built from and containing found objects that marked the periphery of the a space that connected the artists across time. Other projects explore ways of examining, mapping, and traversing the historical and contemporary landscape. Since 2002, he has organized an annual Haymarket ride commemorating Chicago labor history while traversing the industrial west side of the city by bike. Dortmund holds a BFA with departmental distinction from the University of Illinois at Chicago and currently teaches at an independent art school where he works with young adults on portfolio development. He is also a founding member of The United Unknown Artists Exchange, which helps emerging artists network and gain recognition for their work.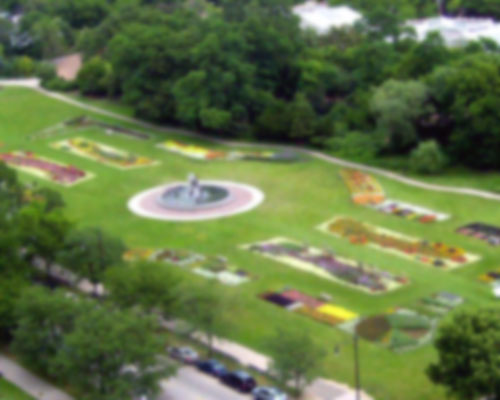 Frances Whitehead is a printmaker, sculptor and public artist whose work models the complexity of the natural world and reimagines the role of culture within it. Frequently using the language and methodologies of data mapping, Whitehead develops informative and elegant images and installations concerning issues of land use and water ecology. Currently, she is working on a multi-year public project, "Water Table," for the Spoleto Festival in Charleston, South Carolina. This fall, her work also can be seen in "Beyond Green," a traveling exhibition originating at the Smart Museum, Chicago. During her long career, Whitehead has participated in major festivals, residencies, and collaborations, including a project with the National Endowment for the Arts and the US Bureau of Mining that combined community art and stream remediation. Her work has been exhibited in group and individual shows across the country as well as in the Czech Republic, Poland, Austria, Estonia, and Scotland. Whitehead has been a professor of sculpture at the School of the Art Institute of Chicago since 1985.
Melinda Fries is an artist and filmmaker currently living and working in Chicago. She spent several years in motion; hopping trains, hitchhiking, walking long distances, and moving from city to city. Since 1998 she has been the creator/curator of ausgang.com, an online exploration and travel guide of ephemeral experiences, stories, and collections. She is currently developing Walking the Perimeter, examining the industrial corridors of Chicago and Just A Bit Late - a walk from Chicago, IL to Cleveland, OH. << LINK >>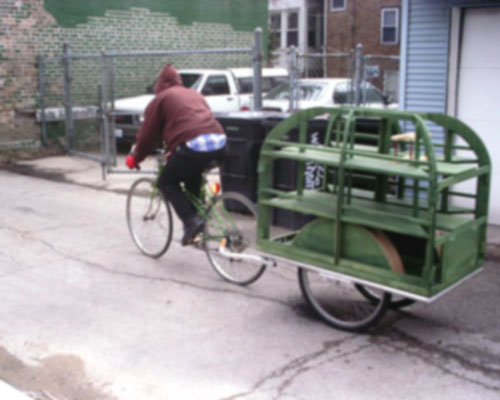 IMAGINE.....
A bicycle and cart that can unfold to make an open-air public reading room. The infoshop consists of a cart that unfolds to create a space for the presentation of zines, books and other printed material. The cart also holds a tent-like structure that can be strapped on to create a shaded area for people to look through the materials and have discussions. The infoshop's contents can be rotated and changed depending on what location it visits and who is using it, changing content and flexibility are key to the units success and usefulness to a variety of communities interests and needs. The is well suited for picnics and protests alike, and is the perfect companion to a street-party or a public festival. The bikecart infoshop and open-air public reading room, is the perfect tool to promote public slow-down's, people cannot help but stop by and have a look, a chat, or a good read while enjoying the combined power of freedom of information with the freedom of movement. The BikeCart could be used to carry and distribute: cooked food, groceries, zines, pamphlets, boomboxes, flowers and other miscellaneous items. << LINK >>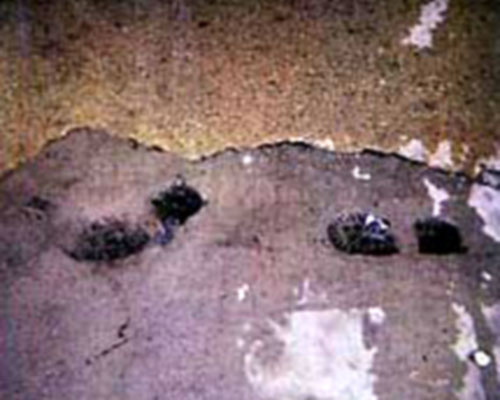 Melinda Fries and Bonnie Fortune meet and began collaborating in 2004 through ausgang.com and Free Walking projects (freewalking.org), respectively. Forming In the Weather, they produced an experimental guidebook of Chicago specific walking directions, and are currently developing a submission based web database of local and international walking directions at intheweather.org.